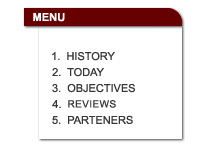 STUDIA PHILOLOGIA

AIMS AND SCOPE


Studia Universitatis Babeș-Bolyai Philologia actively shapes the international academic dialogue in the humanities, publishing original work in the following subdomains: literary studies, literary history and theory, comparative literature, cultural studies, gender studies, digital humanities, environmental studies, theoretical linguistics, applied linguistics, pragmatics, translation studies, and (foreign) language teaching.

The journal is designed as a broad platform for the dissemination of advanced research authored by both junior and established scholars. The submissions considered for publication should meet the following criteria: they have not been previously published elsewhere, either partially or in full, in the original language or in translation. Additionally, the manuscripts should not be or have been submitted for consideration to any other journal.

All published articles, book reviews and interviews are available in both printed and online open-access format to the journal's readership: academics, researchers, undergraduate and postgraduate students, members of professional associations, etc.

The journal aims to:
foster and disseminate the results of original and innovative research;
showcase an extensive, interdisciplinary array of theoretical trends in the humanities;
increase the visibility of the articles it publishes by being included in the most prestigious international
databases and library catalogues;
offer original and compelling responses to current trends in the above-mentioned fields;
critically revisit classic authors, works, and theories;
encourage the advancement of ideas, perspectives and reflections upon current, globally relevant
sociocultural matters;
include explorations of niche areas of research in the humanities;
accommodate current debates on diverse relevant topics and trends;
welcome radically new perspectives and anticipate paradigm changes.